Opportunity does not come
BETTER DRONES:
ON TIME – EVERY TIME
Quality Data Acquisition & Customized Analysis ON TIME – EVERY TIME!
DGCA approved Drone Pilot Training.
SECURITY AND SAFETY – OUR PRIME DHARMA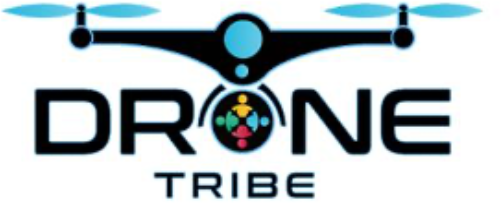 Drone Tribe – A Pan India Drone Community with a vision of creating value for drone pilots and clients to share information, knowledge & opportunities
With Total Safety & Security
Our Aerial LiDAR services provide highly accurate data even in challenging conditions of terrain. LiDAR technology proves cost effective and requires less human effort. We provide green field Topographical Survey, Volumetric Analysis and 3-dimensional measurements. We survey smartly.
We were not made for any one corner – We map every corner of India. Data Acquisition to Data Analysis.
On Time – Every Time
God did not promise us an easy road (or Rail), only a worthwhile journey. We make Linear Mapping Data worth your while & at Competitive Rates
We help insurers to make informed decisions – from Underwriting to Claims Verification – along with Digitized Records. Keeping scores, to numbers that drive decisions
Monitoring, Maintenance Planning, and Damage Assessment. We Protect Manpower from Hazardous Exposures, Save Time, and deliver accurate Data
We work on the entire spectrum up to and including Volumetric Analysis, Land Mapping, and Assets Management. We assist in this sector to Drive Efficiency as India endeavors to draw from our wealth of natural resources. We help you draw Meaning from the earth
We consider power almost as emotional energy – "power" is a powerful way of connecting people and making lives more convenient. We assist the industry in areas of Power Transmission & Distribution to Monitoring of Assets – Carefully!
We regularly monitor Performance and Structural Fitness. The height and radiations make it hazardous to employ human beings for something we do Far More Quickly and at Far Lesser Costs using Thermal & RGB Payloads
We are sensitive to our responsibilities towards planet earth. We work in various areas of renewable energy – We are "Fans" of Wind Energy and on Solar Assets – from Planning to Inspections to Monitoring
We are here to protect!
Security of assets is an essential aspect of our activities. We provide Manual & Automated Surveillance of physical assets including Timely Warning of Threats.
We look at forests as the Green Lungs of mother earth. Without this natural air conditioning, the diversity of flora and fauna on the planet would be endangered. We work in the areas of forests and environment monitoring including hills and rivers
We provide precision spraying of fertilizers & pesticides and carry out plant growth analysis. We also identify pests and suggest measures to control them. We care for the greens
Quality data –
On time – Every time
To provide extraordinary quality as per the requirements and satisfaction of our clients,
On Time – Every Time.
We provide end to end services – from data acquisition to the desired final outcomes including analysed data.
We have zero-tolerance for inefficiency & delays.
Our highly experienced workforce is trained as per the DGCA guidelines.
The data will talk to you if you're willing to listen.
~ Jim Bergeson
Cities covered by Our Service
Train Better with
Better Drones
This is the place to build your career in the drone ecosystem. You can even start from scratch with no prior experience.
We have something for everyone – Hobbyists to Professionals.
Our teaching methodology is designed as per the DGCA guidelines.
Our training content has been developed by an Ex-Army Aviation Pilot.